Hotel facilities
At our hotel you can enjoy a wide variety of activities, services and facilities we make available to you to guarantee you a memorable stay. From a leisure alternative for children to a place where you can exercise and release tension, everything you need for the perfect holiday can be found here.
  Free, high-quality, secure WiFi connection available throughout the complex, including in rooms and apartments.
  The hotel has a large, outdoor parking area.
  AIRPORT TRANSFER / CAR HIRE. We can provide you with advice and help you achieve the best prices.
---
Pools
We offer guests two fantastic outdoor swimming pools: one for adults and another for children.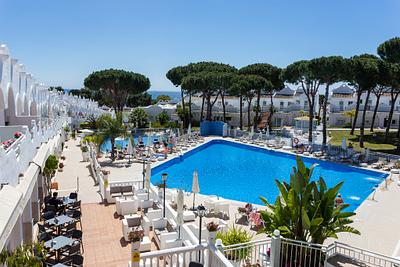 ---
Balinese Bed
Irresistible temptation. Large, comfortable beds where you can sunbathe all day. Choose one of our packs with fruit, cocktails, cava... Enjoy!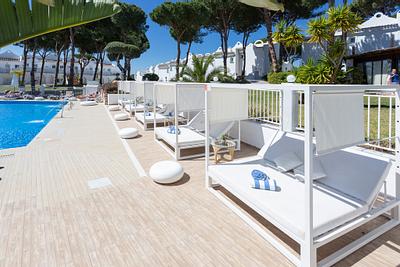 ---
Indoor Pool/Jacuzzi/Sauna
For days when the weather may not be as good we offer an indoor heated pool, jacuzzi and sauna.
From next 06/19, the pool will be at room temperature
Indoor pool: Closed for maintenance (09/25/23 - 10/01/23)
Sauna and Turkish Bath: Extra Payment - 10:00 to 16:00
Request reservation at our reception.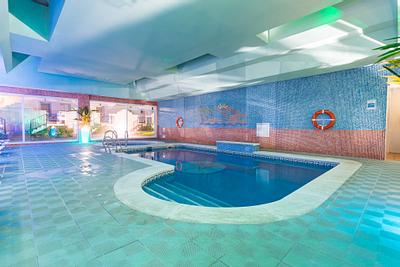 ---
Gym
If you like to keep fit while on holiday we have the perfect place for you to work out.
It is necessary to reserve an hour at our reception.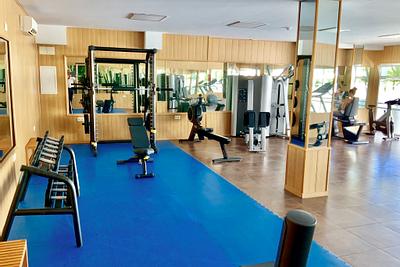 ---
Mini Club
Children are also provided a place where they can have fun. The hotel has its own mini-club and a playground in the gardens.
From 07/01 to 08/31
Mornings from 11:00 a.m. to 1:00 p.m.
Afternoons from 3:00 p.m. to 7:00 p.m.
---
Golf
The hotel has a special collaboration agreement with Cabopino Golf Club, Santa María Golf, Santa Clara Golf, Marbella Golf & Country Club, and El Chaparral Golf Club. Marbella is home to more than 20 golf courses and we can help you find the best course at an unbeatable price.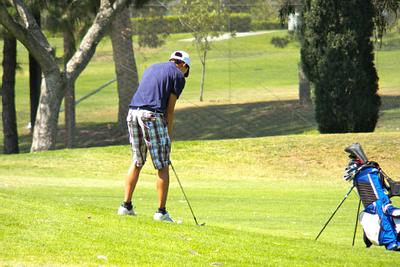 Official website
Book direct
 
RELAX
What are you waiting for to relax?
You alredy have open our SAUNA and TURKISH BATH
 
GOLF
Would you like to be able to play in winter?
Discover this wonderful city on the Costa del Sol. Click on the link!